The first Field of Fame is located at Jamieson Place, Plus 15 level of 308 – 4th Avenue SW (4th Ave & 2nd St SW).
Jamieson Place honours these champions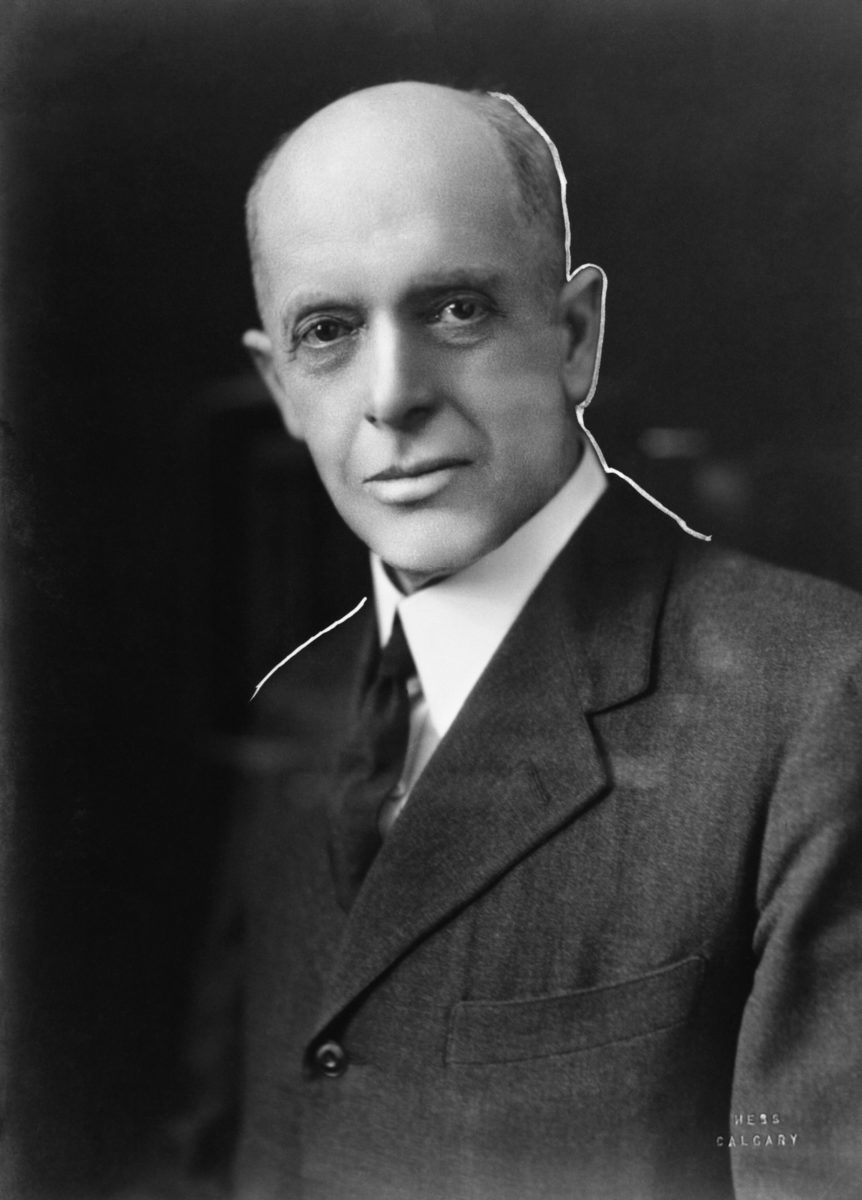 Henry Wise Wood was born in Missouri in 1860 and in 1905 like many Americans moved to Alberta because of the availability of cheap land in Canada. He bought a wheat…
Alberta & Calgary Historical Figures
These individuals that were important to Calgary & Alberta history were featured in the 2015 student essay & multimedia project contest:
Alice Jamieson
David Crowchild
Eric Harvie
Patrick Burns
R.B. Bennett
James Macleod
We received many entries for each of these figures, though not all were necessarily featured among the winners' projects.
We feature figures that were important to business history, political history, early settlement and exploration, community development, the First Nations, and to women in Calgary, as well as to the growth of Alberta as a province contributing significantly to Canada as a country.
See Field of Fame #1 for more information about theses Alberta Champions.